JOYFUL LIFE OUTREACH
REACHING OUT
COMMUNITY SERVICE
NEED HELP WITH COURT!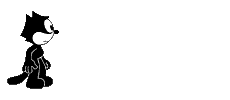 We Offer COMMUNITY SERVICE To The People That NEED To Complete Community Service Hours. (909) 659-8029 or (951)654-4156
NEED A CONTRACTOR

We Also Have a Contractor That Can Work At A Low Price To Help Low Income Families.
CALL (909) 205-8925
JONATHAN
(In Door Out Door Repairs, And Remodeling...)
face book: Jonathan Allen
For Music Try
(MY SPACE) mr.minksly@yahoo.com
ROSALYN SANDERS
Need Assistance; Directions, or Help CALL (909) 659-7269
Free website powered by Beep.com

The responsible person for the content of this web site is solely
the webmaster of this website, approachable via this form!