JOYFUL LIFE OUTREACH
FOOD BAGS
CALL (909) 205-8925 or (909) 659-8029 or (951) 654-4156

SERVING THE INLAND IMPIRE AREA OF SAN BERNARDINO CALIFORNIA, FOOD BAG ARE GIVEN OUT ON WEDNESDAY'S, CALL AT 9:00am TO PICK UP FOOD ALL BAGS A DONATION OF $2.00ea.
DONATIONS

WE CAN USE YOUR HELP TO KEEP YOU SHELTERS OPEN. DONATIONS OF MONEY, FOOD, CLOTHES, FURNITURE AND APPLIANCES ARE NEEDED, CALL (909) 659-8029 or (951) 361-1868 or (951) 654-4156.
WE ARE LOOKING OUT FOR YOUR DONATION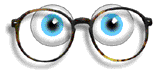 HERE THERE EVERYWERE
THANK YOU
WE THANK YOU! YOUR DONATIONS AND SUPPORT ARE MUCH APPRECIATED. MAYBE YOU KNOW SOME ONE IN THE CALIFORNIA, SAN BERNARDINO OR SAN JACINTO AREA THAT HAS SOME NEED OF ASSISTANCE PLEASE TELL THEM TO CALL US, FOR FOOD, SHELTER,VOLUNTEER WORK, OR IF YOU NEED FURTHER INFORMATION ON OUR SHELTERS AND PROGRAMS PLEASE FEEL FREE TO CONTACT US.
(909) 659-8029 or (951) 654-4156
Make your free website at Beep.com

The responsible person for the content of this web site is solely
the webmaster of this website, approachable via this form!