DONATIONS

We can use your help to keep our neighborhood shelters open.
We acepet Donations of:
Money, food, cloths, furniture, and appliances
CALL
(909) 659-8029 OR (951) 361-1868 OR (951) 654-4156 (909) 269-9781
Happy Face Painting
Meribel
Meribel came with families and friends to your San Bernardino shelter and brought food, (hot dogs, chips, cookies and soada), Easter Baskets, and clothing for all the children. The children numbered to six at the time. The children got there faces painted, balloon shapes, and more. We had a blast!
Thank You
Happy Face Painting
///////////////////////////////////////////////////////////////////////////////////////////////////////////////////////////////////////////////////////////////
Cherub's Hope
Bringing Hope To This Generation
on May 22, 2011 Cherub's Hope came to our San Bernardino location and spent the day with the children, cooked hot dogs, served chips,cookies,soda,and apple juice. One young lady painted faces, another young man did balloon shapes, Keith played games, another young man and boy did a puppet show. Cherub's Hope cave gave all the children three outfits, socks, shoes, and underware. All fifteen children recieved very nice items (2 tops, 2 pants,and dress for girls,3shirts,3pants for boys all new) all the children were will pleased. The parents were happy to see the children happy and the clothing came right on time for most of the families represented, there were six families present.
Much Love to
Cherub's Hope
located at P.O. Box 3225, San Bernardino, Ca. 92413, (909) 910-7215 CherubsHope@gmail.com, follow them on facebook.
YOUR DONATION WILL HELP SOMEONE TO BE IN A HOME.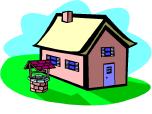 WE WILL BE ON THE LOOK OUT FOR YOUR DONATION

THANK YOU
We thank you! Your donations, and suppport are much APPRECIATED. If you need fruther information on our shelters, and programs PLEASE feel FREE to contact us at
(909) 659-8029 OR (951) 654-4156
SPONSOR
AMERICAN LEGION AUY
124 ROMONA ST.
HEMET, CA. 92543
DONATES TO US.
HOPE FOOD SHARE PROGRAM
610 S. STATE ST.
SAN JACINTO, CA. 92583
(951) 654-3850 www.hopefood.inc.org
HOPE FOOD SHARE PROGRAM, DONATES A BIG AMOUNT OF BREAD TO US ONCE A MONTH. THEY ALSO DONATE A HOLE BASKET OF FOOD TO PEOPLE FOR A SMALL DONATION OF $25.00. FILL FREE TO CALL THEM OR CHECK THERE WEB SITE. www.hopefood.inc.org.
THANK YOU!