We are looking to have Happy face Painting back in November. Looking forward to it!
Real Life Inspirational Stories to Brighten Your Day
Joyful Life's inspiring stories will move and uplift you. These real life stories show how people not only survive difficult circumstances but thrive. At certain times in life, one will face obstacles and challenges. Reading inspirational stories reinforces a positive can-do attitude and keeps hope alive. These real life stories show how others were able to face life's difficulties and get through them. Hopefully some of these inspirational stories will give you the strength to overcome the obstacles that you face.
Inspiring Stories
Cynthia Wellis 52yrs old in San Bernardino Ca. Lived with her daughter and sometimes with friends. Jobs where hard to find and she became depressed and her self worth was low. In disgust she turned to drugs. In 2007 Cynthia Wellis came to JOYFUL LIFE OUTREACH shelters for 3yrs. Spiritural counselling from JOYFUL LIFE OUTREACH gave her hope and a new out look on life. In August 2009 she mover in her own aportment, for the first time in 7yrs. Joyful Life Inc. is proud to announce that she has been living in her own place for 5mos.Congratulations Cynthia.
Cynthia we are proud of you.
You are looking good!
A WEDDING IN 2009

In 2008 Tony and Sharon moved in JOYFUL LIFE OUTREACH shelter in SAN BERNARDINO CA. They stayed in a moble home on the grounds. They over came great difficulties in their relationship. The marriage was a success, and many came out to join in the beautiful event.
The wedding dance.
(The wedding party) FROM: JOYFUL LIFE
We love you Mr. and Mrs Cooper.





The Cooper's cutting their cake. May God bless them and may they have many loving years together.
"THANK YOU LORD FOR THE NEW YEAR!"
WHAT'S HAPPENING IN
2010
Sandra Lieder, Secretary aslo wife of Frank Perez
Sandra obtanied her Accounting diploma in October of 2009
Sandra will be graduating from Ashford University on June 28, 2010 with her A.A. degree in Business.
Sandra also completed the requirements for CPR/AED for the professional Rescuer and the Healthcare Provider on 2/28/2010. Conducted by Riverside County Chapter.
LOOK FOR NEW IDEAS COMMING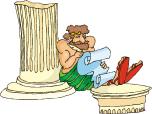 FROM SANDRA LIEDER ! WE WILL CONTINUE TO WRITE

ABOUT OUR UP COMMING
EVENTS SO YOU CAN REJOICE
WITH US.
DAVID,
HE WILL BE OPENING UP A NEW AREA IN FULLERTON,
THIS WILL BE A ALL MEN SOBER LIVING HOME.